NIEUW DAKOTA Corona-archives Passage
posted on August 17th, 2020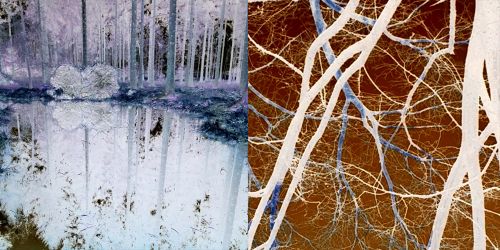 Op 18 maart deden we een oproep aan kunstenaars om te reflecteren op deze bijzondere periode met tekst en beeld. Sindsdien stromen de reacties binnen en maakt een curatorial team dagelijks een selectie voor op social media. Inmiddels is ook de website www.corona-archives.com en het bijhorende archief www.nieuwdakota.beamlab.nl live.

Nieuw Dakota maakt vanaf 12 juli een zomeropstelling waar het publiek door heen kan lopen. De Passage is een eerste fysieke kennismaking van het publiek met de Corona-archives. Het wordt een bijzondere opstelling waarbij het gaat om het totaalbeeld en een impressie van de Corona-archives tot nog toe. De tentoonstelling wordt samengesteld en ingericht door het redactieteam van de Corona-archives. De Passage blijft open tot en met 30 augustus.
Nieuw Dakota proudly presents the entries from our Corona-Archives. The Corona-Archives is the first initiative in the Netherlands that Covid-19 has launched from an artistic point of view. From 15 March onwards, artists, thinkers and writers will share their stories and express social isolation, care, anger, fear, despair. The entries show threatening undertones and how we conquer these with reason, humour, measures and our personal daily lives.
Corona connects us all: "His impertinence makes clear to us something we already knew but could not yet fully assess: on how many levels we are connected, everywhere, and the complexity of the world in which we live, its social, political, economic but also interpersonal and psychological cohesion." (Paulo Giordano, In Times of Contamination, March 2020) The translocal connection of the world becomes visible in the standstill. This standstill creates a new domain. How will this new domain take shape and how will corona change our lives? We do not want to let go of this moment in which the individual and the collective, far away and near, are so sharply redefined.